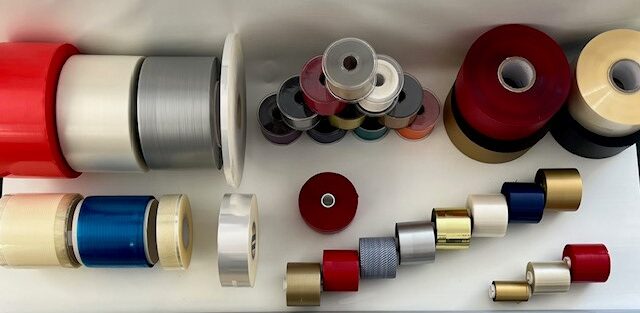 Welcome to De Vos en Moen b.v.
De Vos en Moen b.v. is specialised in a wide range of Teartapes for flexible packaging, corrugated boxes, wine capsules and more, for our customers all around the world. Teartapes are being used in products to make it for the consumers convenient to open the package.
Why would you choose us?
Over the years De Vos en Moen BV has become one of the leading suppliers of teartapes and affiliated products such as resealable tapes and flexible films. Our strength is that we have a lot of stocks of all kinds of our teartapes and are based in The Netherlands nearby air- and seaports, sothat we are able to despatch our products from our warehouses in Haarlem in a very short time worldwide. We were established 85 years ago, sothat we have collected over the time a lot of experience in the products were are offering our customers.
Our Newest products:
We are glad to introduce and add to our teartape product-range our new two products, made of sustainable raw materials: Naturetape®
Naturetape® C, a self-adhesive Teartape with a natural rubber-based adhesive coated on a cellophane film.
Naturetape® P, a self-adhesive brown (tear)tape of a 85 or 135 gsm Kraft Paper with a natural rubber-based adhesive suitable for e.g. box-, envelope and corrugated box making. The teartape is plastic-free !!, renewable and biodegradable.
Terms & Conditions
All our transactions are subject to our General Terms & Conditions
Pieter de Vos
Manager Director
+31 6 43527300