About us:
Our company was founded in 1938 by the late Mr. P.J. de Vos sr. and became initially a specialised company in selling wrapping films and teartapes applicable for the cigarettes- and cigar industries by his successor the late Mr. P.J. de Vos jr. The company is currently managed by the third generation of 'de Vos'-family, internationally active in several niche markets related to easy-opening solutions. Even the fourth generation joined the company some years ago and all three have their specialities in the company. Today's core business encompasses production, sales and distributing tapes for easy-opening and resealable purposes for the consumer's convenience.
Our manufacturers:
From 1967 we started as a distributor in our region of Wipak Walsrode GmbH & Co KG/ Germany for Teartapes (=Walotape®) and wrapping films.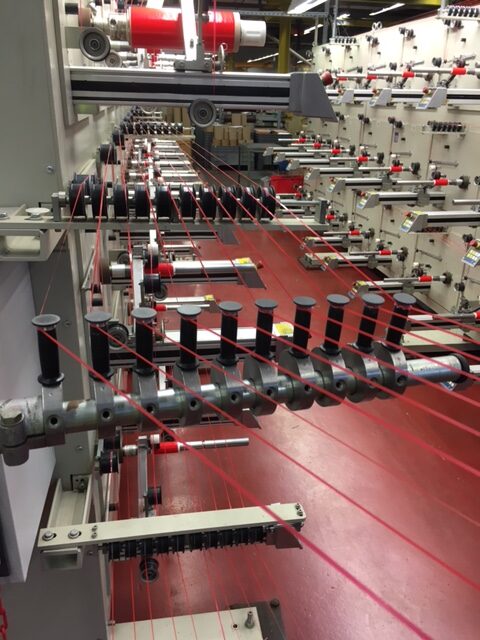 In 2012 we acquired all spooling machines from Wipak and formed for this a joint venture for the making and spooling/slitting of these teartapes bobbins and reels now by our selves.
Further we supply some products from other manufacturers, in order to offer our clients a broad product range regarding tapes.
In cooperation with a Dutch engineering company we can supply you several (driven) teartape unwinding applicators, so that the (tear)tape can run on your packaging machines without any problems.
Our customers:
Over the years De Vos en Moen BV has become one of the leading suppliers of teartapes. Our teartapes are sold in a broad range of industries: e.g. tobacco, bakery, confectionery, feminine care, health care, audio/CD/DVD, cosmetics and perfume, coffee & tea, pharmaceutical, cheese-and meat processing, champagne and wine capsules and corrugated box industries. Also present in the niche areas for specialised adhesive binding tape in power cables, and temperature resistant tapes for flexible gas/oil pipelines industries.
Our success:
We are a flexible company, which built in those 85 years a lot of experience in both heat-seal and later cold-seal teartapes as well as in cellophane & polypropylene films.
Moreover, most of the teartapes we keep in stock in Haarlem, so that we are able to dispatch any orders within 24 hours worldwide. We are nearby air and seaports. This is one of our key success factors of our business.
In 2001 we moved our company from the old city center of Haarlem, to a larger and modern building in the Industrial Area 'Waarderpolder' in Haarlem. A decade ago, we doubled our storage capacity by a second (neighbour)building, so that we can extend our business in the coming years. In the near future we plan to move to a more larger and more sustainable new building with is already on the drawing board.